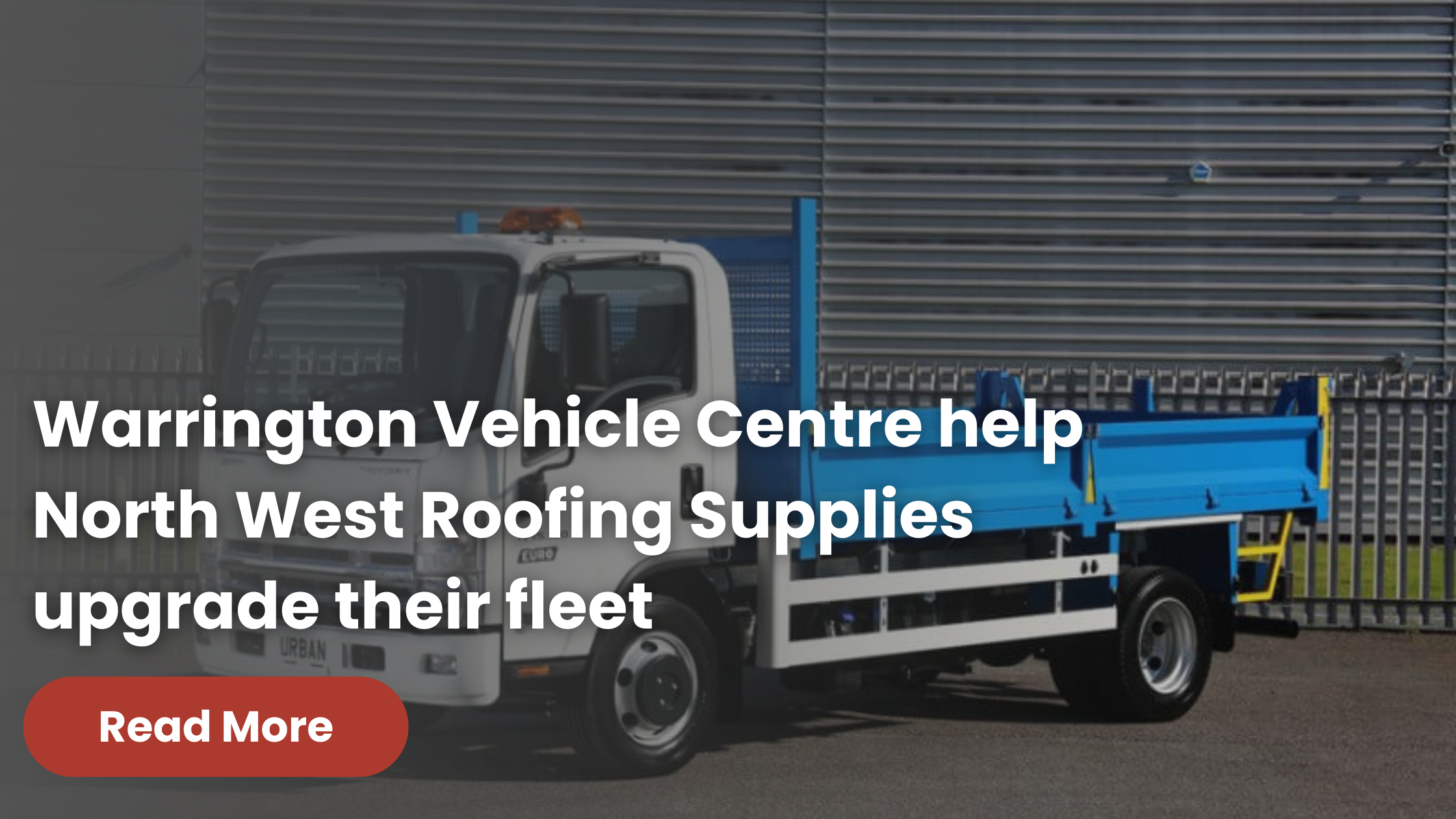 Warrington Isuzu help North West Roofing Supplies upgrade their fleet
Over 17 years ago, North West Roofing Supplies took delivery of their very first W reg Isuzu 7.5 tonne truck and are now onto their 3rd generation of Isuzu trucks.
Their most recent arrival was four brand new Isuzu Urban 7.5 tonne rigids that will be responsible for distributing roofing supplies across the North West.
Their first intake of trucks was so successful back in 2003 that North West Roofing Supplies have continued to buy Isuzu trucks on a regular basis as business expanded.
North West Roofing Supplies now distribute from 4 locations across the region and buy 4 Isuzu trucks at a time as business grows, supplying one truck to each location.
Their 2012 fleet was only replaced with the latest spec back in 2017 due to the need for larger 6.5m dropside body models on the new chassis, allowing them to carry longer timber batons which is much more efficient from a business perspective.
North West Roofing Supplies have around 26 vehicles in their fleet, which includes six Isuzu trucks made up of two Isuzu 3.5 tonne Grafter dropside and four new 7.5 tonne trucks.
Their relationship with Warrington Isuzu has been a successful one for over 14 years and set to surpass 20 years when the lifespan of the latest models is reached.
Steve Phillips, Managing Director of North West Roofing Supplies said: "Without a shadow of a doubt, Isuzus are the perfect tool for our job. We cannot speak highly enough of the importance of all the Isuzus in our fleet over the past 14 years. We have worked them hard but they have consistently proved to be extremely reliable in operation and the 7.5 tonne are giving us an impressive payload close to 4 tonnes".
What is the Isuzu Urban like?
The Isuzu N75 Urban 7.5 tonne truck is designed for more residential environments where the roads are more narrow and noise should be kept to a minimum. The Urban is also much narrower, making it easier for the driver to navigate city streets, especially on multi-drop deliveries. The cab is also much easier to access due to the low positioning.
Latest News