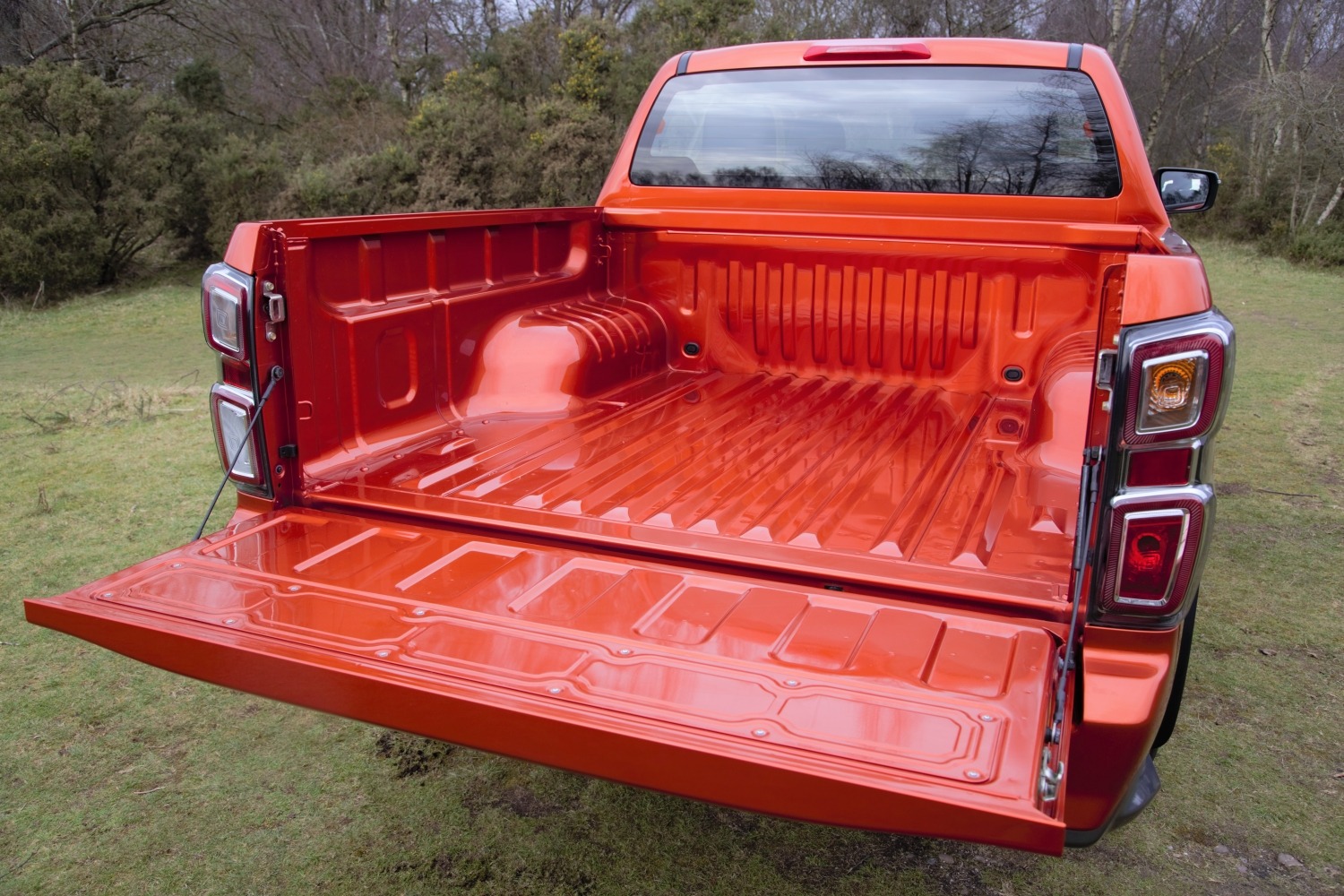 Dropside and Flatbed Isuzu Trucks
What are flatbed trucks?
As the name suggests, a flatbed truck has a cab followed by a long, flat bed that allows you to load large items onto a flat surface ready for transportation.
Generally, there are no sides or roof on a flatbed truck, so the items being transported are not perishable or likely to become damaged by the wind and rain.
Flatbed trucks are types of trucks with an open trailer that is used to carry heavy loads. They are typically used to move large items such as construction materials, large equipment, or cars. They are also commonly used to tow other vehicles or trailers.
More often than not, flatbed trucks will be transporting heavy duty materials such as piping and scaffold or workers tools such as ladders.
Isuzu flatbed trucks
They are often used by businesses in the construction, mining and agricultural industries. Isuzu has a range of flatbed trucks that are tailored to meet the needs of these industries.
Here at Warrington Isuzu, we supply a wide range of Isuzu flatbed trucks designed to help you get the job done.
These flatbeds come in a variety of sizes, configurations and specifications to suit the different types of loads they need to carry. Isuzu also offers customisations for their flatbeds so that businesses can get exactly what they need from their vehicles.
Isuzu flatbed Pickups
If you need something smaller for everyday use, the Isuzu D-Max range of pickup trucks have flatbeds that are designed for smaller heavy duty loads and are available as a single or double cab option.
D-Max pickup trucks do have some low sides and a back on them, but the back does open flat, allowing you to manoeuvre items in and out easily, but without worrying that they will move during transit.
Our knowledgeable sales team are here to provide all the information you need on flatbed trucks, who would use them and why they are so useful.
We have a great selection of Isuzu flatbed trucks, perfect for any job or task. We can help you find the right truck for your needs, whether it be for transporting cargo or hauling equipment.
What are dropside trucks
Dropside trucks are an essential part of the transport industry. They are used to carry large and bulky items, such as building materials, furniture, and agricultural products.
Dropside trucks have a flatbed with sides that can be dropped down to create a loading platform. This makes them ideal for loading and unloading heavy items quickly and easily.
Isuzu has a range of dropside trucks designed for different uses. These include the Isuzu N-Series Dropside, which is designed for light-duty applications; the Isuzu F-Series Dropside, which is suitable for heavier loads; and the Isuzu D-Max Dropside, which is ideal for off-road applications.
Isuzu N Series
The Isuzu N Series is available in two sizes: the 3.5 tonne and the 5 tonne models. The 3.5 tonne model is powered by a 4 cylinder 2.2 litre diesel engine, while the 5 tonne model has a 6 cylinder 3.0 litre diesel engine.
All of these vehicles come with features such as power steering, air conditioning, ABS brakes and traction control to ensure safety on the roads.
Isuzu F Series
The Isuzu F Series is a range of medium-duty trucks, including the Isuzu 11 tonne and the Isuzu 13.5 tonne models, both of which are designed for heavy-duty use in commercial and industrial applications.
The F Series has been around since 1984 and is renowned for its reliability, durability, and fuel economy. With its powerful engine and robust frame, the F Series provides an efficient solution to meet any transportation needs.
Whether it's hauling goods or transporting passengers, the Isuzu F Series can handle any job with ease.
Difference between dropside and flatbed trucks
We can see that both dropside and flatbed trucks are pretty much similar in their build, so how do you choose between the two?
Let's recap…dropside trucks have an open top with a drop-down side panel, while flatbeds have a solid platform with no sides or roof. Both types of trucks offer different advantages and disadvantages depending on the type of cargo being transported.
Dropside trucks are great for transporting goods that need to be accessed from multiple sides, such as building materials or furniture. They also provide better protection against weather conditions since they have a roof and sides to keep the cargo dry.
However, they can be difficult to load and unload due to their height, which can make them unsuitable for certain types of cargo.
Flatbeds are ideal for transporting large items such as machinery or construction equipment since there is no roof or side panels that would limit access to the cargo. They also provide greater visibility for drivers, making them safer for driving on motorways and dual carriageways.
If you are looking to add either a dropside or a flatbed option to your fleet, speak with the knowledgeable team here at Warrington Isuzu, who would be happy to help you find the right truck for you.
Latest News