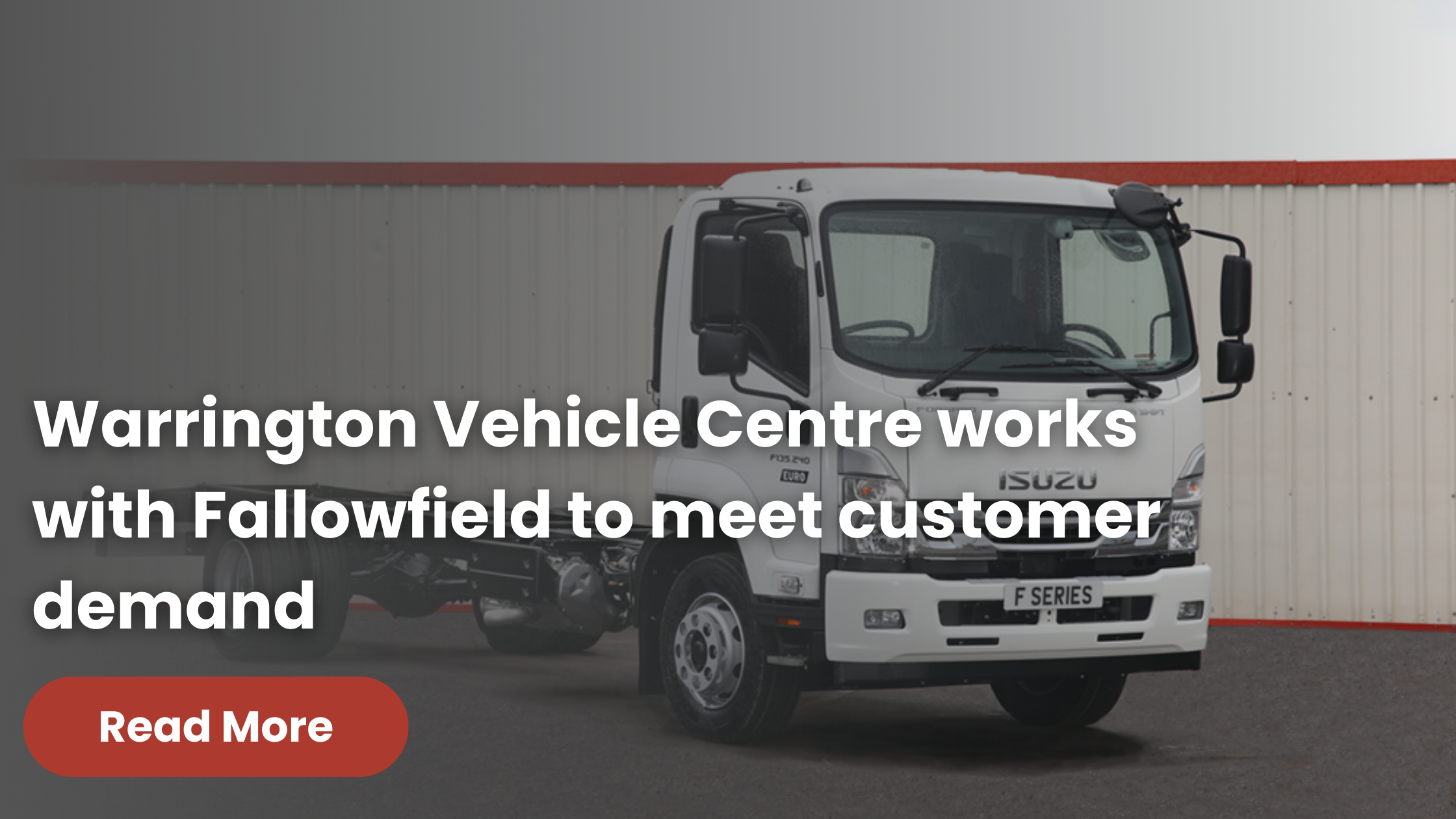 Warrington Vehicle Centre works with Fallowfield to meet customer demand
Fallowfield, a Nationwide car transporter based in Stockport have recently upgraded to a new Isuzu 13.5 tonne twin deck transporter due to new customer trends.
Transporting new vehicles to fleet companies, Fallowfield provide award winning services which includes comprehensive handover.
With brand new cars being brought into the UK having new weight structures, the time had come to upgrade to a truck that could handle the increase in weight.
Fallowfield already had a seven vehicle fleet, which included 7.5 tonne Isuzu trucks. Steve Davies, Director at Fallowfield said, "In many cases, it makes more sense for us to deliver two cars at a time but our existing twin deck Isuzu transporter, at 7.5 tonne GVW, cannot handle the increased weight of the latest EV's that are at least 20% heavier at up to 20 cwt each".
Having operated their 7.5 tonne Isuzu truck for around 8 years, Steve explained that they had little to no performance issues. Steve continued, "With our delivery vehicles, it's all about the payload, the reliability, the vehicle's overall size and legal compliance. We know from our own experience that Isuzu's are incredible workhorses. We had excellent service from Isuzu dealer WVC, who were extremely thorough, making the whole acquisition process a very smooth transition indeed."
The new 13.5 tonne Isuzu truck allows Fallowfield to transport more than one vehicle at any time, meaning they can deliver more vehicles during one journey, reducing their associated costs.
Steve also explained that brand and image were important to Fallowfield, and the striking twin deck of the Isuzu 13.5 tonne truck is ideal for premium vehicles.
If you're interested in the 13.5 Isuzu truck, speak to the knowledgeable team here at Warrington Vehicle Centre to see how we can help your business move forward. You can take advantage of the Isuzu CARE programme.
Latest News