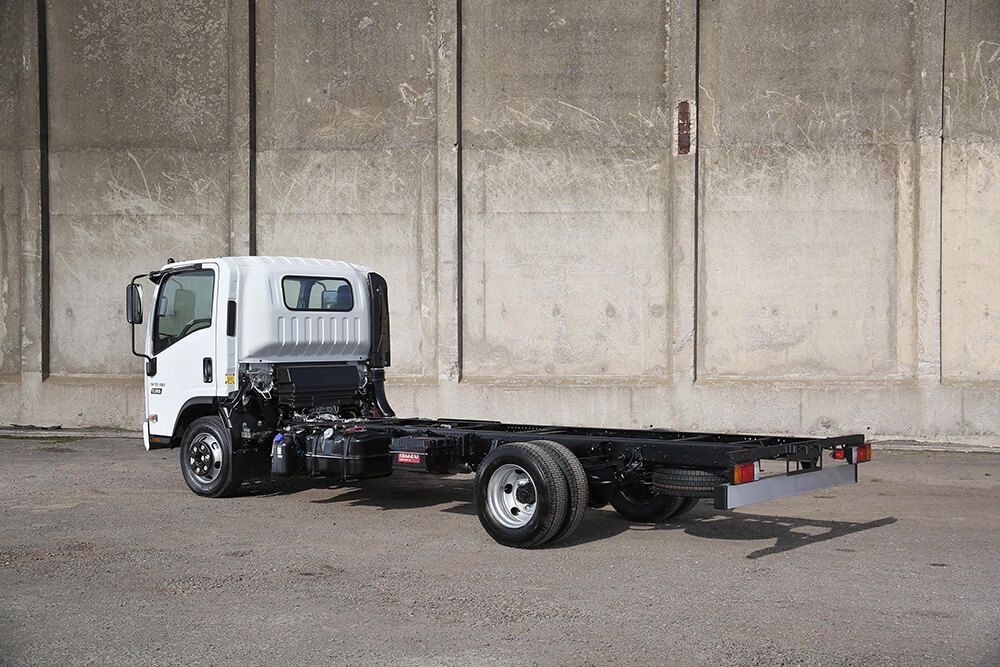 Isuzu N75 Trucks for Food Transportation
The Isuzu N75 7.5t truck is proving a popular choice for food and frozen goods transportation companies who require a reliable and economically friendly commercial vehicle.
The Isuzu 7.5 tonne trucks, also known as the Isuzu N75 range, combined with refrigeration facilities, assists food transportation companies in their day to day deliveries, where payload is a critical factor.
Reliability is important to food transportation companies who require their commercial truck fleet to meet expectations set by their customers.
How reliable is the Isuzu N75 truck
The Isuzu N75 7.5 tonne range has exceptional payload which is a main requirement for food distribution companies and are also renowned for their toughness.
Manoeuvrability is also a big factor for food transportation companies as their drivers need to be able to navigate complex locations easily or tight city streets that might pose an issue to large vehicles usually.
Isuzu's range of refrigerated trucks are packed with features that make accessibility a breeze, from the slim cab size to the folding wing mirrors. Inside the cab there is great visibility of surrounding areas to ensure navigating through pedestrian areas or rural location can be done with ease.
From a driveability perspective, the Isuzu 7.5 tonne range offers exceptional comfort for those long journeys and 'car-like' controls. Isuzu's EasyShift automatic gearbox comes as standard, making it easy for the driver as there are less gear changes required. The gearbox can be easily switched to manual for sequential gear change. This means less clutch wear and better fuel efficiency.
Depending on your requirements and with the advent of the Euro VI regulations, you can choose from either the Isuzu N75.190 Forward or the Isuzu N75.150 Urban. The N75.150 features a 3 litre engine that is much quieter than its counterpart therefore ideal for urban locations where multi-drop is likely to be the method of delivery on a day to day basis.
For those who will be on the road for more hours in the day or maximising the payload of the truck for extended periods of time, the N75.190, with its 5.2 litre engine, is the ideal solution. The N75/190 is also more likely to be used in rural locations with much hillier environments than towns and cities. Its low height also allows for easy access.
All Isuzu trucks come with 24 hour emergency assistance, 3 year unlimited mileage warranty and award-winning customer care programme as standard.
If you are looking to bring additional trucks to your food distribution fleet, see how the Isuzu 7.5 tonne can provide you with a reliable and economically friendly commercial vehicle to suit your requirements.
Latest News