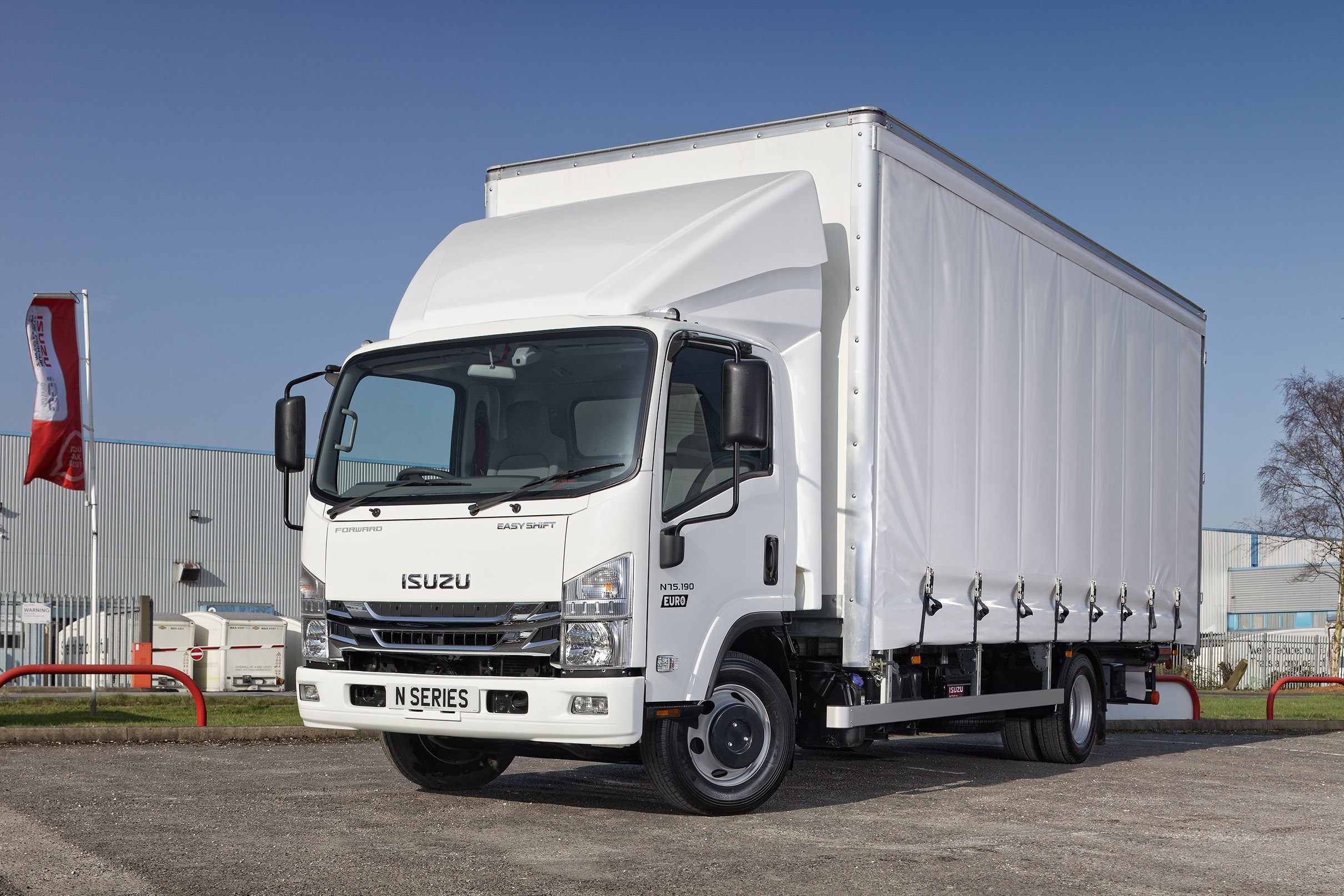 Isuzu N75 Trucks For Drinks Couriers
Isuzu's 7.5 tonne range is becoming increasingly popular in the distribution market and in particular, with breweries due to its improved design and enhanced safety features.
Breweries who have regional or national distribution fleets are benefitting from the excellent payloads offered with the Isuzu N75 7.5 tonne truck combined with the opportunity to implement curtain sides for easy multi drop distribution.
A huge benefit of the Isuzu 7.5 tonne truck is that it meets the required criteria for low emission zones (LEZ's). Low emission zones, which are gradually increasing; Leeds due to be implemented in 2020, can be problematic for distributors who have a fleet of high emissions trucks.
As well as meeting the low emission zone criteria and the host of safety and design features, breweries are impressed with the Isuzu truck reliability. When a truck is taken out of service for maintenance, business can sometimes come to a complete stop, which is why it is important to have a truck you can rely on that can also do the job you need it to do.
Drivers find the Isuzu trucks extremely user friendly, especially when doing city centre deliveries. Brewery distribution can often be fraught with challenges for drivers, whether that be tight city streets or remote country lanes as well as off the grid pubs and restaurants.
Isuzu ensures their trucks prevent any unwanted challenges and are designed with comfort and long driving distances in mind. The curtainside design offers easy accessibility from both sides of the truck, making it easy when parking up for deliveries. The 7.5 tonne truck also includes Stainless steel locking buckles and curtain tensioners for secured loads and easy access when required.
The suspension includes parabolic alloy steel springs with hydraulic shock absorbers and anti roll bar for a smooth ride, especially on those longer journeys.
For the comfort of both the driver and the passenger, sun visors, electric windows and Dual passenger seat, folding back centre with tray. For motorway driving, there is ceep cut side windows to reduce blind spots.
Other benefits of owning an Isuzu 7.5 tonne truck:
Meets required criteria for low emission zones
Easy access with curtainside design
Increased visibility
Comfortable cab
If you are a brewery looking to bring a new Isuzu truck into your fleet, we would be happy to help you select the right truck for your needs. Breweries are already reaping the rewards of bringing the Isuzu 7.5 tonne into their fleet so come and take a test drive and see what it can do for your business. You can also benefit from 3 year unlimited mileage warranty, 24 hour emergency assistance and award-winning customer care programme.
Latest News