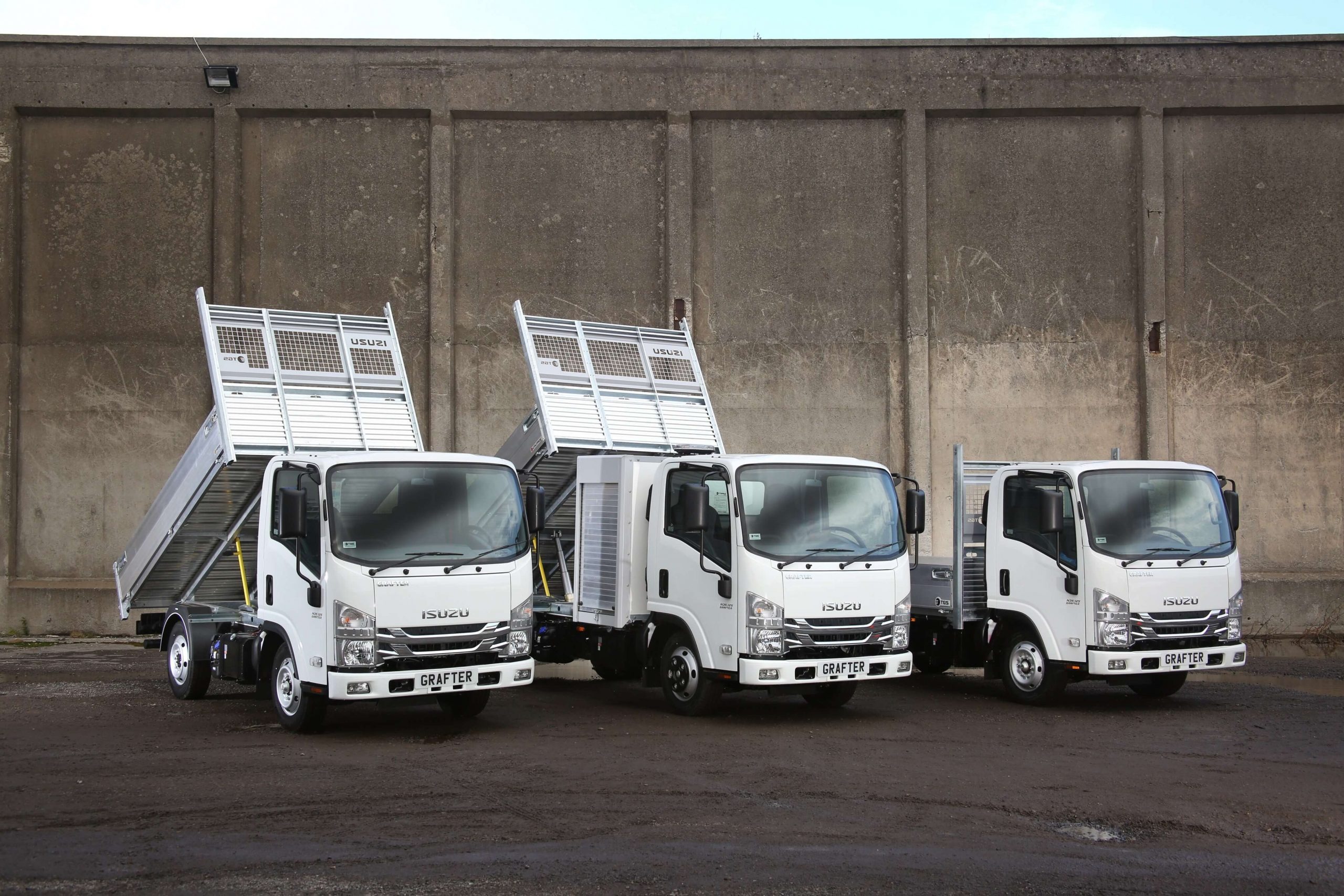 Isuzu Grafter Green now available with automatic transmission
With automatic transmissions becoming increasingly popular across the commercial truck market, Isuzu have decided to offer a fully automatic transmission option with the popular Isuzu Grafter Green 3.5 tonne truck.
For those who have driven the Isuzu D-Max pickup will see familiarities with the Isuzu Grafter 3.5 tonne truck as it utilises the same 1.9 litre diesel engine.
Having an automatic transmission makes it much easier for the driver to navigate busy construction style environments or unfamiliar areas as they don't need to concentrate on changing gears according to the terrain like you would with a manual transmission.
What's the Isuzu Grafter Green like to own
Lightweight but packing plenty of punch, the Isuzu Grafter 3.5 is designed to provide an efficient and practical solution across multiple heavy-duty applications such as forestry, tree surgery and agriculture. The Grafter Green also has a much smaller footprint so it has no problems navigating a busy building site, even when there are plenty of hazards.
Visibility is improved with the Grafter Green, with fewer restrictions on the side panels, leaving more room for window panes.
With a 3.5 tonne towing capacity, the Isuzu Grafter Green is exempt from London's ultra-low emission zones and Manchester's clean air zone, making it a much more economical option than an older truck.
The Isuzu Grafter is an award winning truck, having been recognised as Best Builders Truck for seven years in a row by leading commercial magazine, Trade Van Driver.
For complete peace of mind, the Isuzu Grafter comes with a 3-year warranty as standard, or you have the opportunity to upgrade to a 5-year warranty and service package at an additional cost through the Isuzu CARE programme.
If you would like to learn more about the new automatic Grafter Green truck, speak to the knowledgeable team here at Warrington Isuzu who would be happy to answer any of your questions.
Latest News