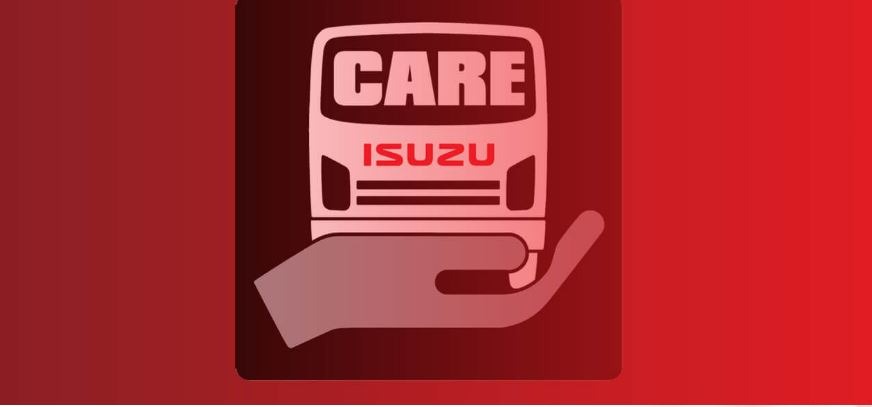 Isuzu CARE and Extended Warranty
When you purchase an Isuzu Truck, you can also take advantage of the Isuzu CARE programme which puts the entire Isuzu Truck UK team behind you.
Isuzu created the CARE Programme to show how much they pride themselves on building great relationships with their customers. CARE is not just a team, it's the ethos of the Isuzu company.
Isuzu are so confident in their products that they also provide direct telephone numbers of senior personnel, so any issues can be resolved quickly and seamlessly.
The CARE programme stands for Customer Facing, Always Listening, Reliable & Trustworthy, Efficient & Friendly, which forms the customer CARE Programme.
How do I access the CARE Programme
The moment your Isuzu truck is registered and on the road, you will have access to the CARE Programme. You will then be given your own dedicated Customer Liaison Executive who will be your main point of contact. They will keep in touch with you during your warranty period to ensure you are happy with the performance of the vehicle and the service you receive from Isuzu.
What if I encounter an issue whilst on the road?
If you encounter a problem with your truck whilst out on the road, you can reach out to one of the 60 service centres throughout the UK who will help get you on the road.
3-year Unlimited Mile Warranty
With all Isuzu trucks, you will receive a 3-year Unlimited Mileage Warranty, which is one of the most comprehensive in the industry.
24-hour emergency assistance
Included with the warranty is Isuzu Assist, a 24-hour emergency breakdown service, which gives you access to recovery 24 hours a day, 365 days a year.
Isuzu have a wide network of recovery operators across the UK waiting to help get you back on the road should you ever encounter an issue with your Isuzu truck.
Why not take advantage of Isuzu's Extended Warranty?
In 2020, Isuzu officially launched their Extended Warranty programme in the UK, which provides fleet managers with additional peace of mind that their fleet will remain on the road, doing the job they are designed to do.
Included with all new Isuzu Trucks as standard is a free 3-year unlimited mileage warranty, but the extended warranty comes at an additional monthly cost. The extended warranty is only available on the Isuzu Grafter (the 3.5 tonne range).
Isuzu's extended warranty offers 4 or 5 years, as well as additional mileage options of 12,500, 18,750 or 25,000 miles per annum (up to a maximum of 125,000 or five years, whichever comes first).
If you are interested in seeing the Isuzu range for yourself, give Warrington Isuzu a call who would be happy to speak to you about your requirements.
Latest News