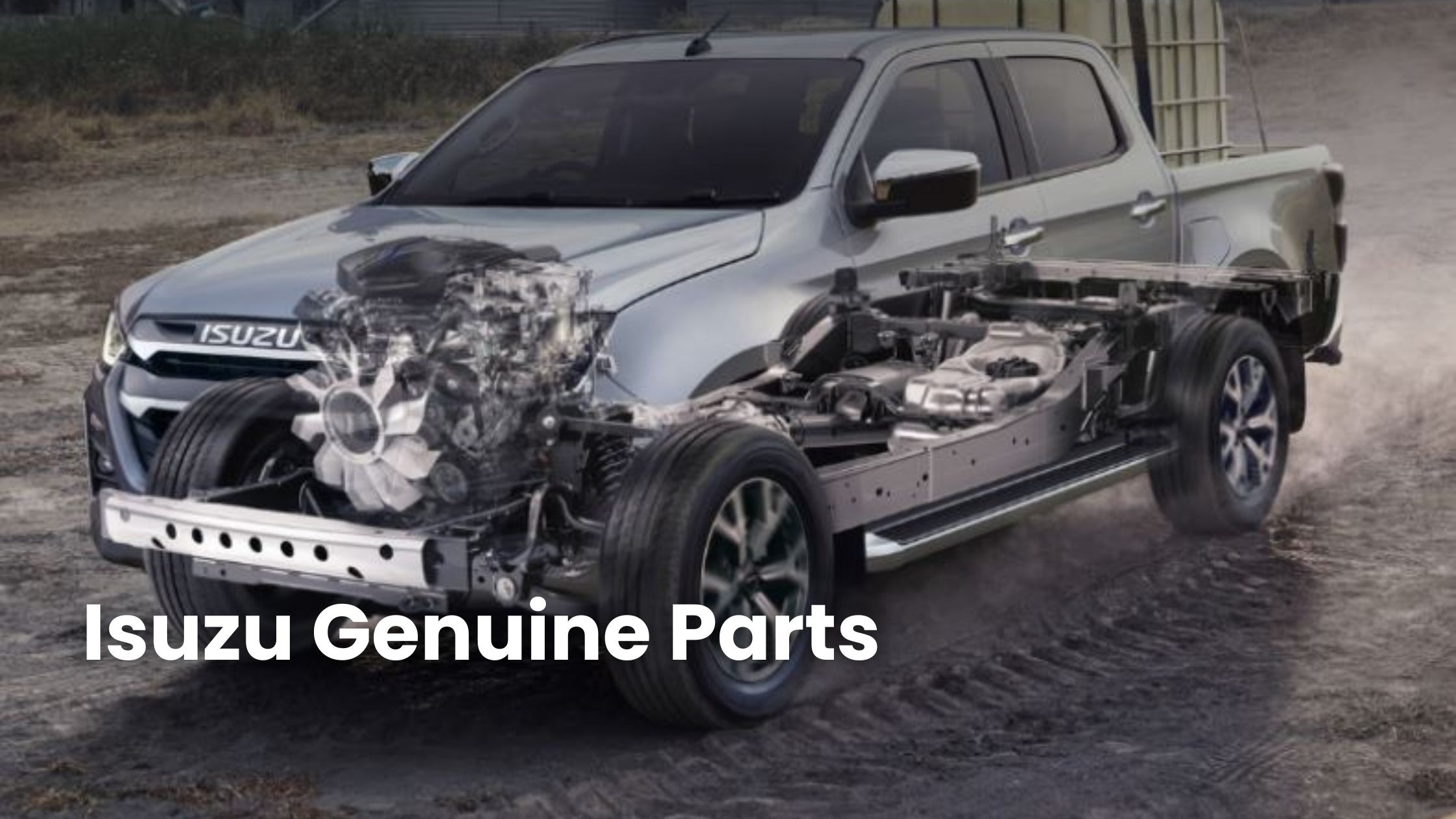 Isuzu Genuine Parts
Understanding Isuzu Parts
Isuzu is renowned for producing rugged and reliable vehicles, and the D-Max is no exception. To maintain its peak performance, it's essential to comprehend the various parts that compose your D-Max. From essential components like the engine, transmission, and suspension, to smaller details such as filters, belts, and sensors, each part plays a crucial role in the overall functionality of your vehicle.
Genuine Isuzu Parts vs. Aftermarket Parts
When considering replacements or upgrades for your Isuzu D-Max, the choice between genuine Isuzu parts and aftermarket parts is significant. Genuine Isuzu parts are specifically designed and rigorously tested to match the exact specifications of your vehicle.
They offer optimal fit, durability, and performance, ensuring your D-Max continues to operate as intended. On the other hand, aftermarket parts may vary in quality and compatibility, potentially affecting your vehicle's performance and even its warranty.
Routine Maintenance and Isuzu Parts
Regular maintenance is key to prolonging the lifespan of your Isuzu D-Max and preventing potential issues. This includes replacing consumable parts like oil filters, air filters, and spark plugs at recommended intervals. By using genuine Isuzu parts, you ensure that your vehicle receives the highest quality components, promoting longevity and reliability.
Upgrading Your D-Max with Performance Parts
For those seeking to enhance their D-Max's performance, Isuzu offers a range of performance parts designed to elevate your driving experience. Whether you're interested in boosting horsepower, improving handling, or enhancing aesthetics, there's an array of options available. From exhaust systems and suspension upgrades to alloy wheels and body kits, you can tailor your D-Max to your preferences while maintaining its integrity.
The Environmental Impact: Isuzu Eco-Friendly Parts
Isuzu is committed to sustainability, and their lineup includes eco-friendly parts and accessories. These components are designed to reduce environmental impact while maintaining the same level of quality and performance. Embracing these eco-conscious options not only benefits the planet but also showcases Isuzu's dedication to innovation and responsible manufacturing.
DIY Installation vs. Professional Assistance
While some Isuzu enthusiasts enjoy hands-on experiences with their vehicles, it's important to consider your skill level and the complexity of the task when installing parts. Simple maintenance tasks like changing filters can often be accomplished by enthusiasts, but more intricate installations might require professional assistance. Prioritize safety and precision to ensure your Isuzu D-Max continues to operate at its best.
By opting for genuine Isuzu parts, performing routine maintenance, and making informed choices about upgrades, you can significantly enhance your vehicle's performance, longevity, and overall driving experience. Whether you're a DIY enthusiast or prefer professional assistance, investing in the right Isuzu parts ensures your D-Max remains a reliable and formidable companion on the road.
Remember, the key to outranking the competition is not just about keywords and backlinks but delivering valuable and comprehensive content that truly addresses the needs of your audience.
Latest News