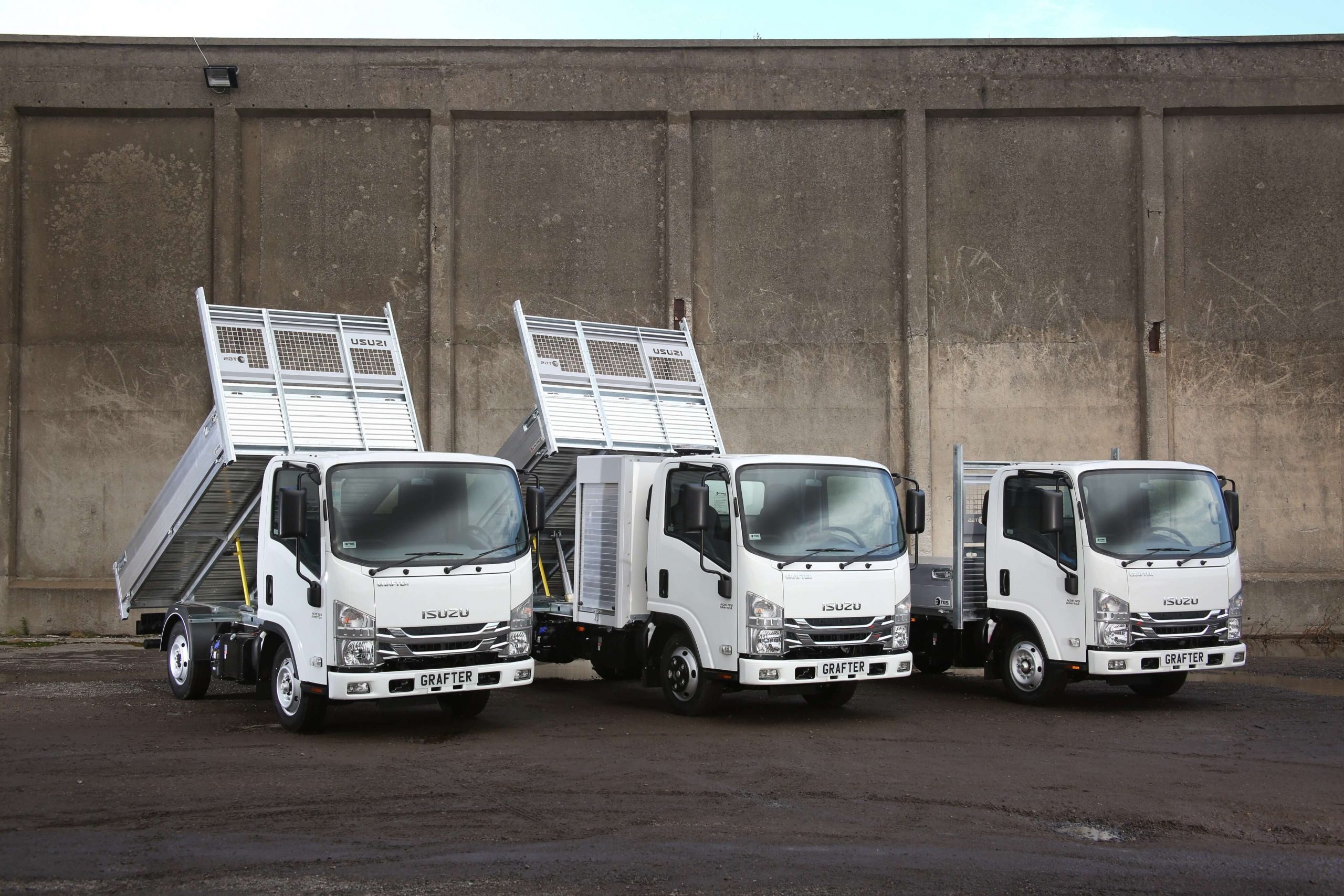 Automatic vs manual trucks
If you are a fleet manager who is looking at upgrading your fleet of trucks, deciding whether to opt for manual or automatic transmission can be a tricky decision.
Automatic trucks are more suited to those driving in more remote areas where there are more speed limit changes and the driver needs to be on the lookout for their final destination.
Automatic transmission also makes it easier to navigate around construction sites as there are less gear changes involved.
City driving means automatic cars are more appropriate due to the stopping and starting that comes with busy environments.
| | | | |
| --- | --- | --- | --- |
| | Manual | Automatic | Easyshift |
| Isuzu N35.125 | ✓ | ✓ | |
| Isuzu N55.150 | ✓ | | |
| Isuzu N65.150 | ✓ | | ✓ |
| Isuzu N75.150 | ✓ | | ✓ |
| Isuzu N75.190 | ✓ | | ✓ |
| Isuzu F110.240 | ✓ | | ✓ |
| Isuzu F135.240 | | | ✓ |

Isuzu's Easyshift Transmission
Referred to as Isuzu's automatic transmission trucks, all 7.5t Isuzu trucks are fitted with Easyshift transmission as standard, meaning the driver can operate the vehicle in fully automatic or manual mode with sequential gear change. This puts less pressure on the clutch, meaning there's less wear and tear.
Easyshift transmission will automatically change the gears to the optimum gear for the driving condition, which is beneficial to the driver especially when driving in unknown areas or in busy built up areas.
There's an emergency button in the rare event that the vehicle experiences a fault, ensuring you can move the vehicle by overriding the gearbox.
Manual Transmission
Manual transmission does give the driver that bit more control but it does involve more intervention from the driver, which can be more stressful when making journeys in more remote areas.
If you are interested in taking a test drive of any of the Isuzu trucks we supply, simply get in touch with Warrington Isuzu today who would be happy to assist.
Latest News